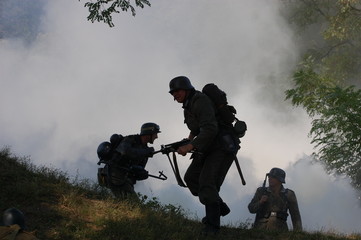 It was 1942 and America was fighting a war on two fronts.
Songwriter Kim Gannon knew the emotional toll that thousands of families were experiencing as their husbands and sons left home to fight in a distant war. But somehow, Christmas seemed different that year. The streets were still decorated for the holidays, Christmas tree were still decorated, and Santas still rang bells on street corners, but the war cast a deep shadow everywhere.
It was hard to think of presents and peace on earth, when wives and parents were anxiously waiting for news of the war, praying that the telegraph delivery man wouldn't come to the door.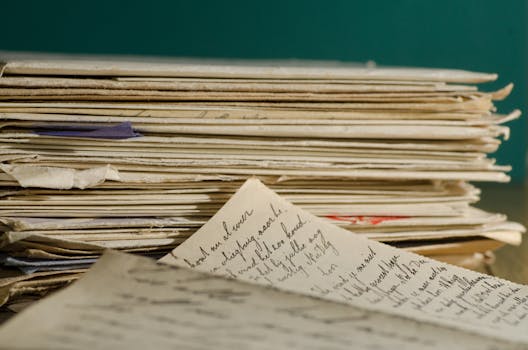 Everyone wanted to know about what was happening to their loved-ones, but at the same time, was afraid of learning about a major battle having been fought near the last place mentioned in the letters sent home. And it didn't help that being separated from family seemed even worse during Christmas. So, Gannon sat down and wrote a simple, sweet poem from the point-of-view of someone being away from home during the holidays.
After receiving the lyrics, song writer Walter Kent immediately understood what Gannon was attempting to portray. In his mind's eye, he could see the empty chairs around the dining room table, mothers forcing a smile while baking cookies for her remaining family members, and unopened presents tied to the tree as was the tradition of the times. With those images in his head, Kent wrote a dreamy, hopeful melody that fit the words perfectly. And so the song that seems to be more like a letter being written by a home-sick soldier than a typical Christmas carol was created. It is sad, but at the same time, it is full of hope.
In 1943, Bing Crosby recorded the song "I'll Be Home for Christmas" to an instant success. It quickly became the most requested song at Christmas USO shows in Europe and in the Pacific. It manages to capture both the emotions of those men on the battlefield as well as the family members left behind.
Despite never mentioning Jesus or the first Christmas, this song is a popular addition to many church programs. It's acknowledges that due to the contributions and sacrifices of the men and women who serve our country during the trials of war, they will always be home for Christmas in our hearts, memories, and dreams.
Happy Holidays to all the service men and women who will be away from loved ones during the holidays!
Latest posts by CPL Admin (see all)