It really pushes my buttons (pun intended) when people discount the value of video games. Video games have been a huge part of American culture since the golden age of pinball and Pac Man. Back in the day, video games were thought to be the territory of the young, and days in the arcade were a marker of a misspent youth.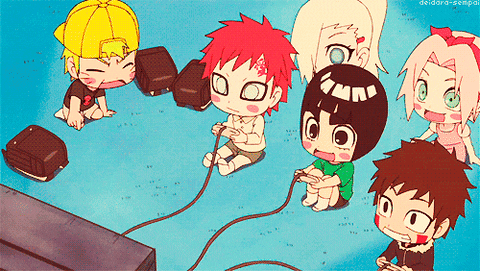 Gamers have grown up, and the games of today aren't just for kids. According to the ESRB (Entertainment Software Ratings Board), only 25% of gamers are under 18 while another 26% of gamers are over 50. The average age of a gamer is 34 years. (ESRB)
Lately games have been under the microscope. At first, the media kind of blasted video games – they didn't hate the players, but they definitely hated games. Fortunately, science has taken an interest in one of America's new favorite pastimes and these stats are bringing back power to the player. Scientific studies show that video games:
boost social, memory and cognitive skills (American Psychological Association)
promote multi-tasking skills for seniors (American Association of Retired Persons)
boost early literacy skills (Ready to Learn-Corporation for Public Broadcasting)
give professionals an edge (University of Colorado Denver)
Presently, arcades may be going the way of the dinosaur, but video game systems have invaded 67% of households (ESRB)… and now they are invading the library too! For the past few years we've slowly introduced video games at a handful of locations around Chesapeake. Since their introduction, video games have been flying off the shelves. Initially, we were surprised to discover that it took merely 7 days for 100% of the collection to check out but that phenomenon has repeated itself time and again at each new location.
I love making people happy, and video games definitely add a bit of the "wow" factor to library services. Video games are a draw – as they draw people in, and libraries with video games are winning. Take a chance, level up and check out games at your library! You might have to put one on hold, but you won't have to break out a quarter to get in line!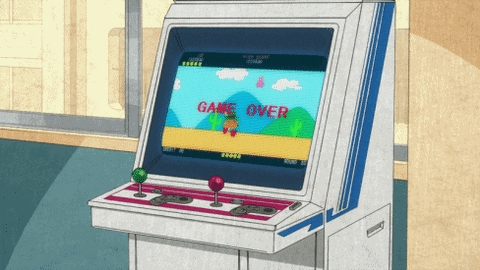 Like the gifs? I found them on giphy.com
Latest posts by CPL Admin (see all)