"AFOOT and light-hearted, I take to the open road,

Healthy, free, the world before me,

The long brown path before me, leading wherever I choose.

 

Henceforth I ask not good-fortune—I 

myself

 am good fortune;

Henceforth I whimper no more, postpone no more, need nothing,

         

Strong and content, I travel the open road."
Walt Whitman had it right, didn't he?  This quote is from Song of the Open Road, one of Whitman's finest and most amazing works.  It's worth checking out, and it also sets the mood for my favorite of all summer reads – road trip books.  Whether they're geat to read on while you travel or books about great trips, road trip books are adventures.  Enjoy!
Oooh lookie!  It's even got a map right on the cover!  Doesn't get more road trip than that, now, does it.  It also has adventure, discovery, and a little bit of romance.  From the madcap night that starts the book, Paper Towns takes you along with Quentin, our protagonist, as he tries to figure out and follow the ever elusive Margo.  The speed varies, and sometimes Quentin is travelling in his mind, sometimes out of it, but wherever you are in this book you'll want to just keep reading.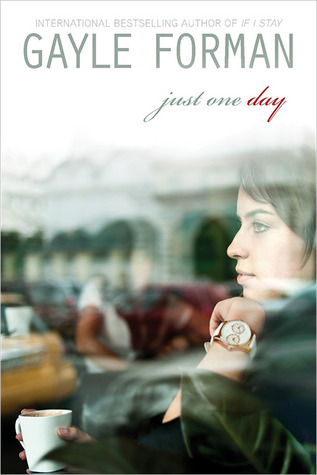 Loved TFIOS, but have some kleenex left over?  Here's your road trip.  LuLu/Allyson has the day to end all days being swept off her feet in Paris with Willem, who is unlike anyone she's ever known.  But is it actually the day to end all days?  Can it really be just one day?  It will take Allyson a year to find out, and to find out if it was just Willem who was different from everything she knew, or if it was really herself.  Romantic enough to need a box of chocoaltes to eat while your read.  Happy Travels!
A few other road trips ideas – 13 Little Blue Envelopes (Maureen Johnson), Rainbow Road (Alex Sanchez), and definitely Looking for Redfeather (Linda Collison).  And if that doesn't give your enough to go on, give yourself a an amazing experience and let poetry take you on an adventure right in your own thoughts.
Bon Voyage!
Latest posts by CPL Admin (see all)