Ahhhh. . . . Springtime!  A time for warm breezes and budding flowers and renewal!
Of course, with the weather going the way it has been, warm breezes and budding flowers may run a bit scarce, but thanks to our crack staff of librarians, renewal is still in the air in Chesapeake!
Yes – we have new graphic novels coming in.  Not just new volumes, either.  We have new series to tempt and intrique you.
Nisekoi: False Love
A boy, a mystery, two girls, and a mysterious lock and key.  Sounds like enough for a plot, right?  Now add mafia connections, love, and an "arranged" relationship and you've got a wonderful, slightly fluffy shoujo adventure. Not completely new in the anime world, but new to CPL.  Volumes 1&2 coming soon!
Blood Brat
Love Blood Lad and want more?  Really need more vampire manga?  This is the series for you.  A spin off from Kodama's fabulously sort-of-dead and bloodthirsty series, Bloody Brat brings you four-panel manga and short stories.  There's lots of action, more twists than a ramen noodle, and even a little bit of romance.  This promises to be a fun series.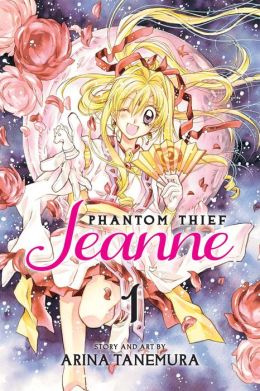 Phantom Thief Jeanne
So ridiculously cool that the challenge will be to grab this one before a certain blogger gets hands on it.  Art, mystery, history, and intrigue follow our not so normal high school girl through some great adventures.  Think Buffy the Vampire Slayer meets Joan of Arc – then set the story in bright, clear manga artwork and turn it up to 11 on a 10 point dial.  Watch for future volumes as they come out.
And while we're talking about fresh and new in Manga, what do you want to see?  Comment on the blog and let us know what we can look for when we bring in new series (and old ones, too).  We want to hear from you.  Otherwise we'll just keep ordering Naruto until we all shrivel up and die.